Music
Published on July 8th, 2012 | by Daniel Shaw
1
SoundCloud Sundays – July 8, 2012
Temperatures were up all across the country and like the weather, this week's edition of SoundCloud Sundays turns up the heat.
---
DeOro – Miami, FL
If you are to synthy, hard-hitting electro house then you should definitely check out some of DeOro's work. His newest release is a dirty and fun bootleg of a track by David Puentez called "Nobody Falls." I personally enjoy his dubby bootleg of the Ken Loi track "All It Takes." I think he has come a long way since I first heard his remix of "Let's Go" by Calvin Harris featuring Ne-Yo, and I definitely enjoy the direction he is going. Give him a listen today!
---
Johnny Tremz – New York, NY
The up and coming DJ/Producer has a number of banging remixes with a fresh electro sound. His high energy remix work on SoundCloud include Johnny's approach to Rihanna's Where Have You Been, which includes a free download, as well as his spin on the Cedric Gervias hit, Molly. His latest remix of the Robin S classic, Show Me Love brings a completely new 2012 vibe to the song that impressed us further. Look out for more original productions and remixes from Johnny on his SoundCloud and MixCloud, where he also features his Peace, Love, & Dirty Beats podcast.
---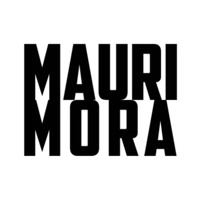 Mauri & Mora – Miami, FL
Mauri & Mora keep things fresh in their hybrid genre of house and trance. Even when I did not think I could not hear "Lights" in one more mashup, they bootleg Basto vs. Ellie in "Rave On Lights" which was just featured on none other than Gareth Emery's podcast. Original production "Memories" is a soulful, house-trance track released on Rise Records. One member of the duo teamed up with Triarchy for "Air;" when you listen to it, it makes you feel all tingly inside and happy. I think the duo's talent shines through the most though on their remix of Above & Beyond's "You Got To Go." Intricate drums layer before breaking down into a melodic, heartbreak vocal section. The track kicks in rather progressively, however the final product is beyond rewarding.
---
Axynth – Buenos Aires, Argentina
Being supported by the likes of Laidback Luke at age 19 is definitely an accomplishment for a young producer, Axynth. His most recent bootleg has been supported by Luke, which is definitely going to do wonders for his music-making career. Hailing from Buenos Aires, the young protege just recently released an unsigned track "Massive," which yields a self-aware title. Although he didn't do too much to the track, his piano intro of his edit of "Calling" is beyond triumphant. He may have just begun his musical journey, but I encourage everyone to be a part of it!
---
Please keep all the submissions coming, you can even send a track my way by sending it to my SoundCloud. Until next week folks!
Article by: Daniel Shaw
About the Author
Daniel Shaw Economics student by day, raver by night - Dan hails from Poughkeepsie, but tries to make it into New York City when classes aren't in session to catch a DJ set. Dan is overcommitted and usually sleep deprived, but that wave of emotion sparked by the best of tracks keeps him going. Twitter: @thedanielshaw