Music
Published on July 29th, 2012 | by Daniel Shaw
0
SoundCloud Sundays – July 29, 2012
Fresh out of Belarus comes the mightily progressive, Cat Skillz. Although his repertoire is limited by a lack of original productions (there are some interesting ID previews on his page) his remixes caught my ears off guard. Cat Skillz transformed Deadmau5's melodic hit, "The Veldt" into a progressive, club friendly track. Another excellent remix is his take on Axwell & Ingrosso's famous his, "Together." Its powerful chords resonate through the song's infamous, haunting lyrics. A great remix manages to maintain elements of the original while creating a fresh take on the track. Cat Skillz manages to do this wonderfully throughout almost all of his remixes.  Stay tuned for what is in store for this rising producer and make sure you pick up some of his remixes for free on his SoundCloud.

---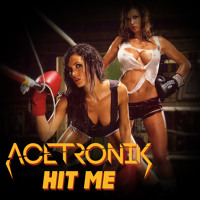 One of New York's hottest talents: Acetronik. "Hit Me" is a massive track by the young producer and it is filled with dirty electro builds that culminates to an absolutely filthy dubstep drop. Although I do not usually download music to 'hit me,' Acetronik's energy is undeniable. "Hit Me" is easily one of his most successful productions and is available for a free download. Acetronik had a pretty big collaboration with up-and-comer, 3LAU. They worked together on massive remixes of both Incubus' "Drive" and Chumbawumba's "Knocked Down." His sounds shine through heavily on the tracks and I wish he had gotten more credit for his work. The future is looking bright for Acetronik, so make sure you give him a listen today.
---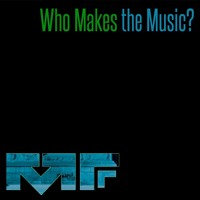 Manic Focus has provided my friends and I with some perfect music for relaxing in the summer sun. "Mrs. Fanstastic" is Manic Focus' newest track, in which he collaborated with D.Veloped. Mashing up B.o.B.'s "Nothing on You" vocals against "Sweet Home Alabama." Manic Focus shines through with his original production, "Who Makes the Music?" Its builds through chilling pianos and crisp drums while maintaining a fun and laid-back jam. He creates chill dubstep remixes and improves with each track he puts out there. My personal favorite is his remix of "Du Du Du" by Two Fresh. It is filled with gratifying wobbles and crisp percussion that layer nicely to create a fresh sound. If you do not care for the intensity that some dubstep brings, definitely check out Manic Focus.
---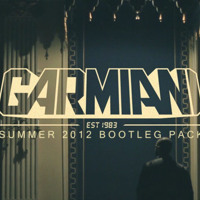 Garmiani has released a bootleg pack for summer 2012, which will easily spice up your music library. "Rock the Epic Motherf***ing House" features Dada Life's massive hit ("Kick Out The Epic Motherf***er") against Afrojack's newest single, "Rock The House." "Teenage Crime" seems to be making a comeback as a starting block for a lot of new producers to remix or bootleg from the get-go. Garmiani's bootleg, "In Front of Teenage Crime," builds through distorted synthesizers before letting loose in a grimy electro breakdown. The bootleg probably is not the best form (objectively) of "Teenage Crime" however it has sounds that seem to keep me interested throughout the track. "Spaceman Got the Love" is Garmiani's most technically sound bootleg in my opinion. Although the track does not do anything too original, the buildup into Hardwell's "Spaceman" is undeniably epic. Garmiani also features some excellent free downloads of his bootlegs, so pick one up today! 
---
Article by: Daniel Shaw
About the Author
Daniel Shaw Economics student by day, raver by night - Dan hails from Poughkeepsie, but tries to make it into New York City when classes aren't in session to catch a DJ set. Dan is overcommitted and usually sleep deprived, but that wave of emotion sparked by the best of tracks keeps him going. Twitter: @thedanielshaw