Music
Published on July 22nd, 2012 | by Daniel Shaw
0
SoundCloud Sundays: July 22, 2012
---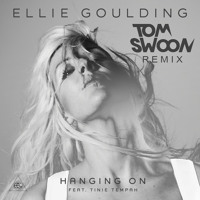 Formerly known as Pixel Cheese, Tom Swoon has stepped up his game to the next level with his massive, progressive remix of "Hanging On" by none-other than Ellie Golding. I love Ellie's vocals on this track and it is awesome to finally hear some remixes besides "Lights." He even takes a jab at the production power of Nervo and Avicii with his powerful remix of "You're Gonna Love Again." There are a ton of progressive house artists out there, but Tom Swoon seems to be getting the formula right on the genre. Check his SoundCloud for some exclusive, free, remixes! 
---
Bringing back some older Axwell tracks is British producer, Dirty Secretz. His take on the Swede's hit "Watch The Sunrise" creates a deep, house track perfect for a summer playlist. His original productions are good, but I think they could use a wee bit more development on the level of production. He has gained the support from some really big names int he dance world, including Roger Sanchez, Erick Morillo, Steve Angello, Kim Fai and Robbie Riviera. Right now, I think Dirty Secretz simply needs more material.  If he can create tracks like his "Watch the Sunrise" remix though, he definitely will have a lot more to offer.
---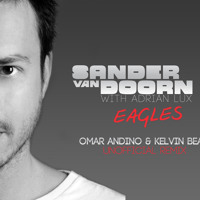 This duo has been working on music together over the recent months and their musical productions are getting better and better. The two seem to create sounds that remind me of another up-and-comer, Special Features. Their productions originally caught my eye after hearing their remix on the Sander Van Doorn anthem, "Eagles," which has since become one of my favorite remixes of the song. The two worked on a remix of Rihanna's hit "You Da One," one of their best tracks in my opinion.  Their original production "Glimpse" sounds a little amateur for my tastes, but I think this same lack of maturity is apparent in some of their other tracks as well, but I find it endearing for some reason. I think it is definitely something that could be worked upon and it could definitely take them to the next level.
---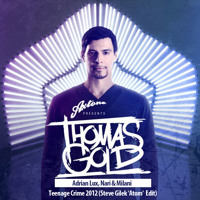 Lacking on the original productions, Steve Gilek makes up on some of the most interesting bootlegs I have heard in recent times. His "Atom" edit of Adrian Lux's "Teenage Crime" is a bag of Chex Mix, it is filled with lots of different parts but makes one delicious product. It samples from Thomas Gold, Nari & Milani and, of course, Adrian Lux. "Speak Up The Sundown" his bootleg of the Laidback Luke and Chris Lake tracks, combines tracks you would not expect to hear with ease. His drum-laden bootleg of Calvin Harris' "Flashback" is a force to be reckoned with as well. I would love to see the same creativity that Steve puts into his intricate edits and bootlegs into original production; the outcome would be massive. A lot of these are free for download, so make sure you check out his SoundCloud for some awesome tunes. 
---
Article by: Daniel Shaw
About the Author
Daniel Shaw Economics student by day, raver by night - Dan hails from Poughkeepsie, but tries to make it into New York City when classes aren't in session to catch a DJ set. Dan is overcommitted and usually sleep deprived, but that wave of emotion sparked by the best of tracks keeps him going. Twitter: @thedanielshaw