Music
Published on July 15th, 2012 | by Daniel Shaw
0
SoundCloud Sundays – July 15, 2012
---
Hailing from Tampa, FL we have Beatwalker, a producer who does not seem to want to stick to one genre to say the least. Beatwalker takes us on a slow-paced but intricate dubstep take of Zedd's massive summer hit, "Spectrum." Each part adds upon the other over a long introduction before the vocals kick in. The final product is a recording that does not seem to have too many or too few parts. On the other side of the table, he provides us with a bumping electro house take on Cedric Gervais' single, "Molly." Sound interesting? Make sure you give him a listen then!
---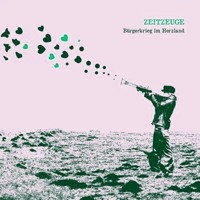 Spectrum provides a breath of fresh air to the sub-genre of drum and bass with his music. His two most recent productions are stellar. "Über Den Dingen (Spectrum Remix)" is an impactful mix of drum and bass and dubstep. Maybe I enjoy this track because I speak German (weakly), but I think the message of the track surpasses language. His original production "(The Adventures of) Corso" is a dark, industrial drum and bass track, which simply eludes energy. He might not have the production power of some of the bigger names out there, but his tracks yield a certain energy that not everyone can attain.
---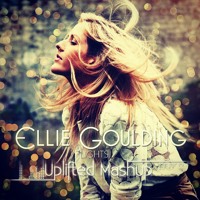 Hailing from none-other than New York City, Uplifted might have the most technical mashing-up abilities since up-and-comer 3LAU took center stage over the past year. Although I can barely stand to hear another "Lights" remix or mashup, Uplifted's take on the song's vocals against Adventure Club's "Do I See Color" is a massive, dubstep explosion of sound. "Eagle's Eyes" combines the two magnificent tracks of Sander van Doorn and Kaskade and creates a massive, euphoric journey. What probably gained Uplifted the most notoriety is his intricate mashup "I Like Turtles." I could attempt to describe all of the song featured in the track, but I think its better if you just listen. Uplifted satisfies me just a tad bit more than others mashup artists, because he keeps to creating to mashups of strictly electronic songs and does not really dabble into sampling "Call Me Maybe" lyrics over perfectly good tracks.
---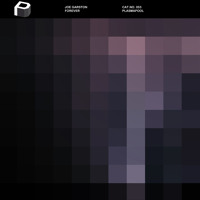 Just a little over a year ago, I heard the my first Joe Garston track, "Top of the World." Although a great start to a musical career, it was apparent that he could use some more development in his sounds. Since then, this Brit has been taking his production to the next level. His most recent track, "Forever," upholds the distinct sounds that I have come to expect of Garston while clearly showing off his sound development. If you are interested in a different take on progressive house, then you should definitely give this guy a listen.
---
Article by: Daniel Shaw
About the Author
Daniel Shaw Economics student by day, raver by night - Dan hails from Poughkeepsie, but tries to make it into New York City when classes aren't in session to catch a DJ set. Dan is overcommitted and usually sleep deprived, but that wave of emotion sparked by the best of tracks keeps him going. Twitter: @thedanielshaw