SoundCloud Sundays – August 26, 2012


---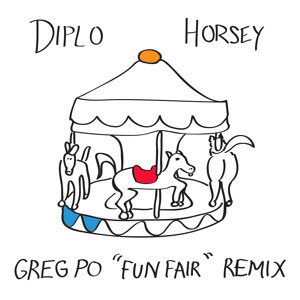 Whiskers Po
Whiskers Po hails from New York City and produces music to 'make booties shake on the dance floor.' He creates a myriad of bouncing moombah and trap beats for our listening pleasure. "Baownce" is a blippy adventure, accompanied with an incredibly essential cat's 'meows.' He created an edit of Knife Party's track "Fire Hive," in which he transforms the original track into a slowed-down moombah banger. However, his best track comes from his remix of Diplo's "Horsey." This track will make you jump out of your seat and jump around like a fool. Its rough electro rips pull you through the dancey beat. This track is a sure-fire way to get you through tomorrow's Monday morning blues. All three of these tracks are featured for free via Whiskers Po's SoundCloud, so snag a few downloads today.
---

Peter Luts
Hailing from Belgium, we have Peter Luts. Peter Luts brings intricate synths throughout his work to create catchy, progressive and electro-house tracks. "After Dark" builds through hundreds of blips before breaking down into a minimal, electro-house breakdown. "After Dark." My personal favorite track is "Everyday," accompanied with inspiring vocals and another catchy melody. Peter Luts has an ear for a good melody, but hopefully he can expand those melodies into more diverse sounds and really explode as an artist. Although he can get away with making this similar of a track for now, it's important for Peter's future tracks to explore a more diverse range of sounds than we've already heard.
---
 
Paul Rudd
Producer and DJ, with the same name as my old economics professor, Paul Rudd brings us some poppy, dance tunes. "Out of My Mind" is layered with gorgeous synths that could be out of a Ferry Corsten track. "Neon Lights" is my personal favorite from Ruud. Smooth vocals supported by a gorgeous piano-laden melody create a chilling song great for a late night summer drive. Paul Ruud doesn't give you any songs that will pump the bass on festival speakers or get a club raging, but rather are the end of electronic music that so many of us seem to forget about: casual listening. Check out some of his music today!
---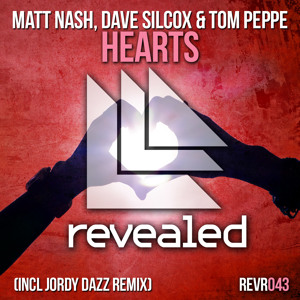 Matt Nash
British Producer and DJ, Matt Nash teamed up with Dave Silcox and Tom Peppe on their absolutely massive track "Hearts" which is out now on Revealed Recordings on Beatport. This booming electro-house track has everything needed to blow up a festival-sized sound system. His sound stands out on its own easily, with a gritty tumbling synth line – which can be found on tracks such as his remix of Alex Clare's "Too Close." Original production, "Close Your Eyes" has a similar melody to Supermode's "Tell Me Why" before building into a powerful, rip-filled, climax. Matt Nash's releases on record labels like Revealed and Spinnin' clearly indicate a bright future for this young star.
---