Event Previews
Published on August 30th, 2012 | by Amanda Stamelos
0
Electric Zoo 2012 Preview: Hilltop Arena (Day 2) 9/1/12
This year I decided to forgo my annual attendance to Chicago's North Coast Music Festival and see what New York's Electric Zoo has to offer. Besides getting to meet the EDMinsider crew and finally wearing my newly purchased spirit animal tee, the line up speaks for itself. I actually had to close out of my browser out of frustration while I was planning my day-to-day schedule because there is too much overlap. #Firstworldproblems anyone?
This preview is going to focus on Saturday's Hilltop Arena line up. You can check out other Electric Zoo previews on EDMinsider.com.
---
Benny Benassi
 Who doesn't love an Italian in bike shorts? Benny Benassi, a DJ who has been known to cycle to and from his tour bookings, is back in action at this year's Hilltop Arena. This man has undeniably graduated to the EDM veteran category considering he's spun since the beginning of house music. Not to mention, his festival sets never cease to leave the crowd in 'satisfaction.' Pun intended. Set time: 9:15-10:30pm
Tracks to know: Move Your Body (2012 Version);  Close to Me
---
Wolfgang Gartner
Known as a complextro maestro, this Grammy-nominated electro house DJ and producer makes constant appearances on the Beatport Top 10 Chart. Joey Youngman made a promise to himself to advance the genre. As much time as he spends working on dance music, he prefers to listen to rap during his down time which is evident in a lot of his tracks. Set time: 8:00-9:15pm
Tracks to Know: Redline, Illmerica, Circus Freaks
---
Rusko
Wub a dub dub, Rusko is in the tub. English lad Christopher Mercer is heading state-side to make a special guest appearance at The Electronic Zoo music festival. He is known to have brought on a new fun and energetic approach to the world of dubstep. That certainly won't wobble you down. Set time: 6:45-8:00pm 
Tracks to know: Mek More Green, Somebody to Love
---
Martin Solveig
            Come practice your French with Parisian DJ and producer Martin Solveig at the Hilltop Arena this weekend. He is the mastermind behind the globally recognized dance anthem "Hello," and his entertaining music videos pair perfectly with his catchy tracks. Set time: 5:30-6:45pm
Tracks to know: The Night Out, Hello
---
 

Mord Fustang
Mord Fustang produces tracks straight out of a futuristic video game. Mark my words he will soon migrate into the global spotlight considering his compilations are absolutely genius. They are upbeat while staying utterly complex, forming an awesome sounding combination. Set time: 4:15-5:30pm
Tracks to know: We Are Now Connected, Milky Way
---
 

Morgan Page
US born DJ Morgan Page did not travel a long road to get to Electric Zoo, but he has journeyed far with his music career with not one, but two Grammy nominations for his work. His superb collaborations with female vocalists touch your soul every time. Set Time: 3:00-4:15pm 
Tracks to know: In the Air, Body Work, Where Did You Go 
---
DJ Bl3nd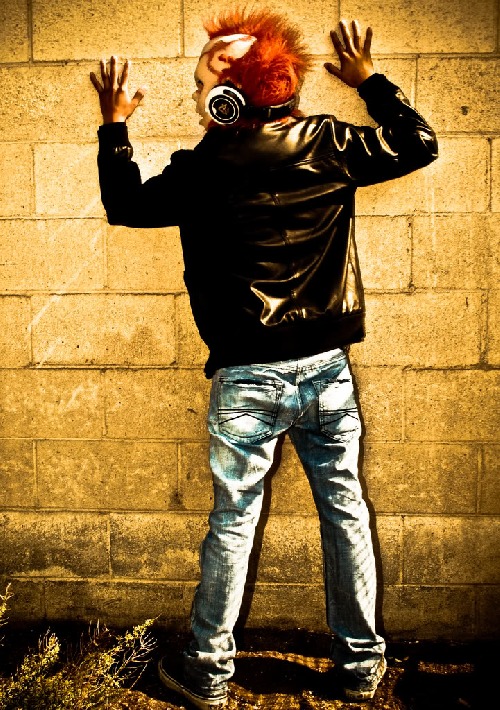 Known for his epilepsy provoking YouTube clips, DJ Bl3nd's set is sure to get your heart thumping. Be sure to chug a Red Bull before heading to see him on stage because this dude is high energy. He's locked down over 200 million views on his YouTube channel.  Can you say viral video status? Set time: 2:00-3:00pm
---
DallasK
Adolescent producer Dallas Koehlke is hitting the EZoo decks as one of the most talked about young producers/DJs around. This influx of individuals who start dabbling on switchboards at an early age has undoubtedly brought about a new class of child prodigies to this world. Here's your chance to see one of them at work. Set time: 1:00-2:00pm
Tracks to know: Front Back, Skrillex vs Leon Bolier – Right Us (DallasK Bootleg)
---
The White Panda
My college-mate Tom Evans and his partner Dan Griffith will have no trouble fitting in at the Electric Zoo with their signature Panda bear costumes. These childhood friends have taken the mash-up world by storm and there is no sign of the clouds breaking anytime soon. Set time: 12:00-1:00pm
Tracks to Know: Midnight Life, Losing My Amarok (R.E.M.vs Denzal Park)
---
AbdeCaf
            Passively listening to this producer's modernistic tracks is not an option. All of Rostislav Vaynshtok's tracks are more of an active experience for the listener, not to be mistaken as merely instrumental background music. If you like an eclectic sound, I recommend your ears take a gander. Set time: 11:00-12:00pm
Tracks to know:
About the Author
Amanda Stamelos Law student, EDM connoisseur, music festival fanatic – these are some of the many hats this girl wears on a daily basis. It was only after she started to write for EDMinsider.com where she discovered her passion for music journalism and appreciates the new perspective she has gained on electronic music. Other favorite pastimes include, starting a mean dance circle and attempting to mix songs on her brother's vinyl DJ decks. She is very grateful for this opportunity and wishes her readers lives filled with great beats, good vibes, and epic times.